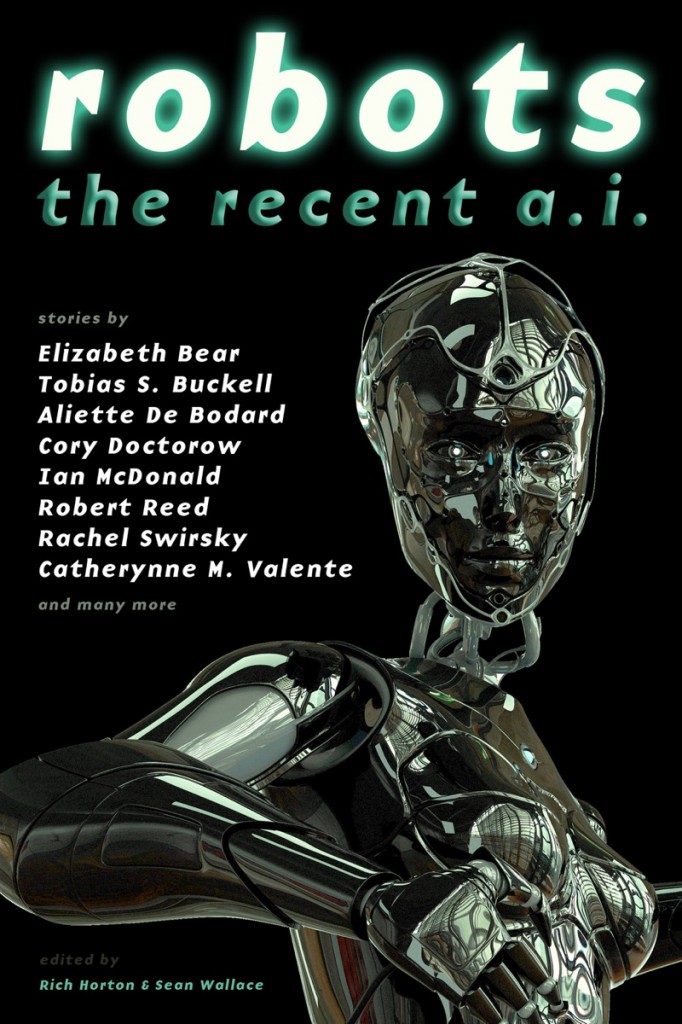 Out this week is the anthology
Robots: The Recent AI
which includes my story
"Houses"
, originally published over at
Lightspeed Magazine
. Get a taste
here
. This is an excellent collection of stories that features some crazy talented writers. Somehow I weaseled my way in and I'm pretty pumped. Like I said above, you can check out my story for free to get a taste of the book, and if you like grab yourself a copy (electronic/hardcopy)
here (Amazon)
or
here (Barnes and Nobles)
or here
(Prime Books)
. Enjoy!
"Tideline" by Elizabeth Bear
"A Jar of Goodwill" by Tobias S. Buckell
"Balancing Accounts" by James Cambias
"The Rising Waters" by Benjamin Crowell
"The Shipmaker" by Aliette De Bodard
"I, Robot" by Cory Doctorow
"Kiss Me Twice" by Mary Robinette Kowal
"Algorithms for Love" by Ken Liu
"Alternate Girl's Expatriate Life" by Rochita Loenen-Ruiz
"The Djinn's Wife" by Ian McDonald
"Houses" by Mark Pantoja
"Artifice and Intelligence" by Tim Pratt
"Stalker" by Robert Reed
"Droplet" by Benjamin Rosenbaum
"Eros, Philia, Agape" by Rachel Swirsky
"Under the Eaves" by Lavie Tidhar (original)
"Silently and Very Fast" by Catherynne M.Valente
"The Nearest Thing" by Genevieve Valentine