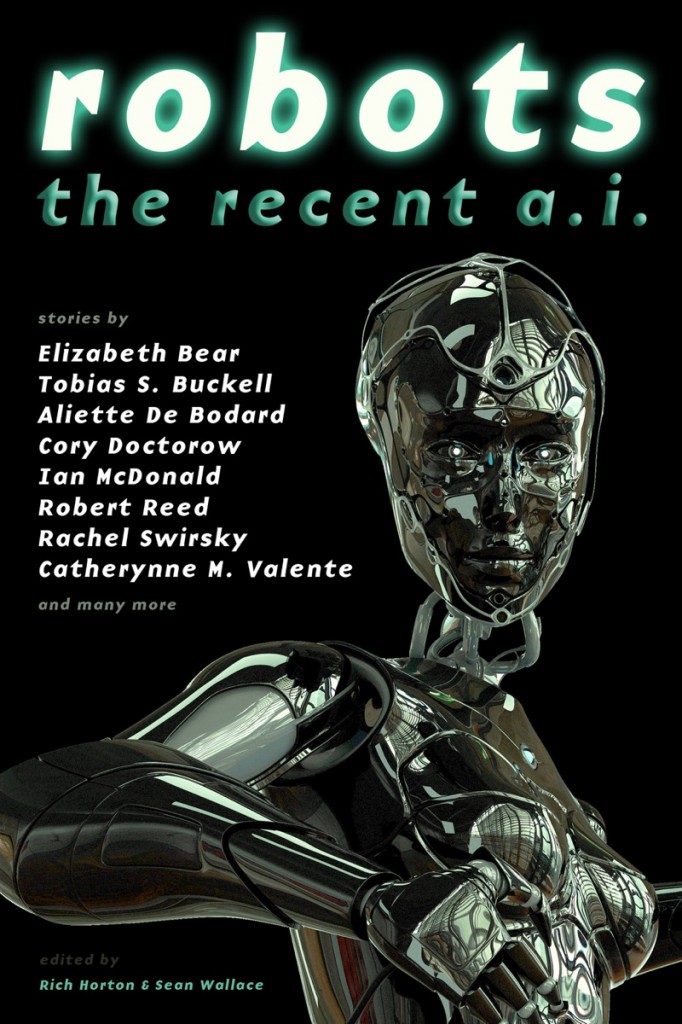 I am pumped. Sean Wallace and Rich Horton over at Prime books picked up
"Houses" (Lightspeed Issue 18, November 2011)
for their collection:
Robots: The Recent AI
. The line-up is pretty sweet! Check it:
"Tideline" by Elizabeth Bear,
Asimov's
"A Jar of Goodwill" by Tobias S. Buckell,
Clarkesworld Magazine
"Balancing Accounts" by James Cambias,
F&SF
"The Rising Waters" by Benjamin Crowell,
Strange Horizons
"The Shipmaker" by Aliette De Bodard
, Interzone
"I, Robot" by Cory Doctorow,
The Infinite Matrix
"Kiss Me Twice" by Mary Robinette Kowal,
Asimov's
"Algorithms for Love" by Ken Liu,
Strange Horizons
"Alternate Girl's Expatriate Life" by Rochita Loenen-Ruiz,
Interzone
"The Djinn's Wife" by Ian McDonald,
Asimov's
"Houses" by Mark Pantoja, Lightspeed Magazine
"Artifice and Intelligence" by Tim Pratt,
Strange Horizons
"Stalker" by Robert Reed,
Asimov's
"Droplet" by Benjamin Rosenbaum,
F&SF
"Eros, Philia, Agape" by Rachel Swirsky,
Tor.com
"Under the Eaves" by Lavie Tidhar, original
"Silently and Very Fast" by Catherynne M.Valente,
Clarkesworld
"The Nearest Thing" by Genevieve Valentine,
Lightspeed Magazine
Pretty honored to be in this collection. Preorder a copy
here
.