Some point to
opposable thumbs
, some to
bipedalism
, and still others point to language as being a defining characteristic of human primates. But just like thumbs (Sulawesi Bear Cuscus), bipedalism (Birds!), and language (
Ape Language
:
Koko
,
Nim Chimpsky
) one of the last bastions of human exceptionalism is under attack: blowjobs. And from an unexpected critter: Bats.
Up until now,
fellatio, or "blowjobs
" (known to the layperson as "BJs"), were thought to be limited to humans and some greater primates, specifically Bonobos (
Pan paniscus
). That is until these guys came along: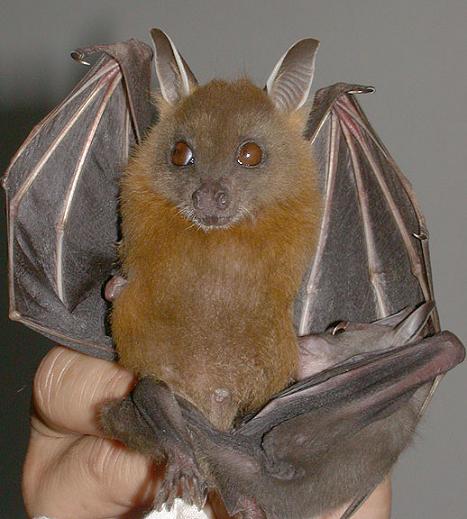 Bat pairs that engaged in fellatio had a longer copulation time than non fellating pairs, by nearly 100 seconds. That correlation, along with the average copulation time with fellatio (220.29 seconds ±26.19 seconds), might finally prove that Bats have greater lasting power of your average human male.